Spice up your life with the Spice Sisters!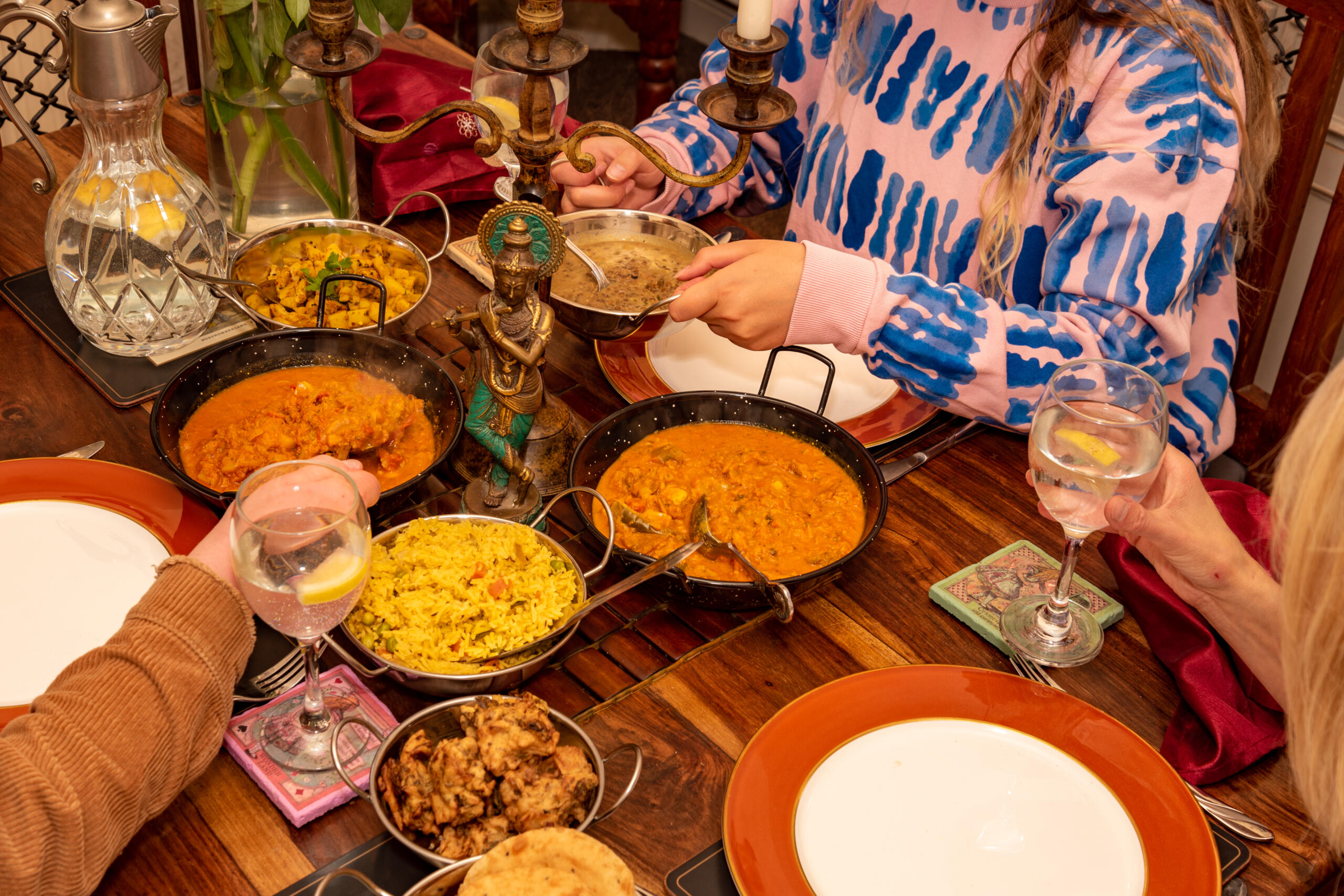 Phall in love with Curry On Cooking!
Ditch the jars and pastes, cook restaurant style curry in the comfort of your home.
Nilam left these shores in search of fame and fortune. Being a bit of a Bhaji Girl she missed the spices to make a pukka curry.  She also met many British ex-pats bemoaning the lack of a proper curry!
That's when we had a light bulb moment and Curry On Cooking – The Great British Curry, (to enable you to cook from scratch there are also 1:1 zoom classes available too.
The great thing about these kits is that there is nothing that you wouldn't find in our mum's masala dabba (Indian spice tin). The recipes whilst using the spices and methods learnt from mum have been adapted to work in any kitchen, anywhere in the world!
We've married our Britishness and culinary skills to create eight lip-smacking currylicious spice kits!
Passionate about great tasting, easy to prepare meals with honest no nonsense ingredients. There's something for all curryholics from a mild Tikka to a very hot Madras
No Nasties Here! Low in fat, free from sugar, gluten, dairy, additives and preservatives.
Our policy when it comes to cooking is KISS! Keep It Simple Sister!
Whether you are a creative or traditional cook or lead a hectic life we hope you will enjoy making and sharing these delicious dishes with your family and friends – just like we do.
Unlike life our kits will never let you down!
Cumin, tikka chance on us, go on you know you want to!
Keep Korma and Curry On!
The Spice Sisters